Nashville pedal steel and slide guitar man for hire
Slide and Pedal Steel tracks   |   Professionally Recorded



other instruments: lap steel, dobro, Weissenborn, toy piano
About:



I'm Tony Paoletta and I play pedal steel and slide guitar. I've worked as a session and touring musician in Nashville for the last 30 years. While I continue to record locally, I've recently started doing some slide and steel tracks online as well.
How it works:
You email me a MP3 attachment with your song or music on it and I'll record a slide or steel part that works with it. I'll then send you the newly recorded track as a WAV, AIFF  or in any other format you want.   My fee is 100.00 per song with 2 redos included if required.
Call  615-415-6830  or drop me an email   – tpaoletta36@gmail.com to get started! Look forward to meeting you ..
My Background: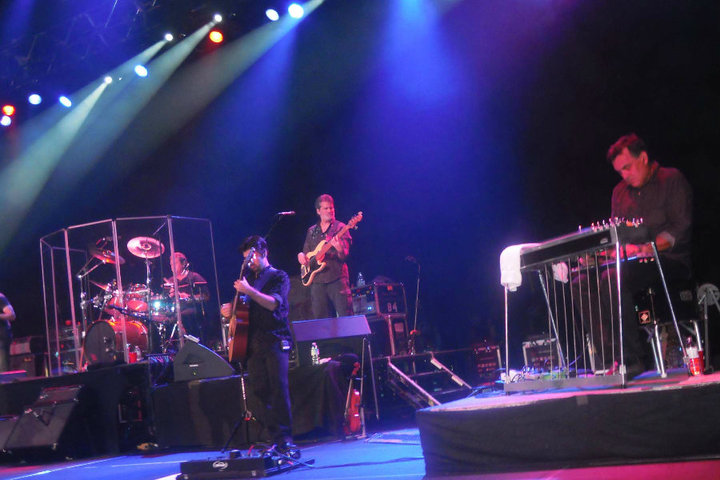 As a pedal steel and slide guitar man, I have toured the world and recorded with many artists including; Patty Loveless, the Judds, Travis Tritt, The Dixie Chicks, Jeannie Seely and Luke Bryan to mention a few. As well, I was a regular player at The Grand Old Opry performing with Jeannie Seely for ten years and recently have been playing some dates with the Burrito Brothers.
My Studio Recording Equipment:
PROTOOLS
 BRENT AVERILL MIC PRE
 EMMONS AND SHO-BUD STEEL GUITARS
 MESA BOOGIE STUDIO PREAMP
 KORG DELAY
 FENDER TUBE AMPS INCLUDING
 1959 DELUXE, 1969 TWIN, 1970'S DELUXE REVERB, SILVERTONE,
 KAY AMP PEDALS TO GET ANY SOUND
      — FUZZ, DISTORTION, CHORUS, ROTARY, DELAY, WAH WAH
 LAP STEEL GUITARS 
      — OAHU, FENDER, AIRLINE, KAY, RICKENBACKER, SUPRO, GIBSON
 1970'S DOBRO
 1940'S GOLDKLANG (WEISSENBORN STYLE SLIDE)

Styles of Music:
I'm fluent in a wide range of styles including country, western swing, Americana, folk, psychedelic, rock and roll, r and b, blues and jazz. You describe it and I'll take it from there. Pink Floyd's "Dark Side of the Moon" and Led Zeppelin are examples of how pedal steel can get adventuresome. So something outside the box isn't a long way .. if you are looking for that!
Please visit my music page for examples of my songs and my performances in the studio.